Big Lessons From a Tiny Horse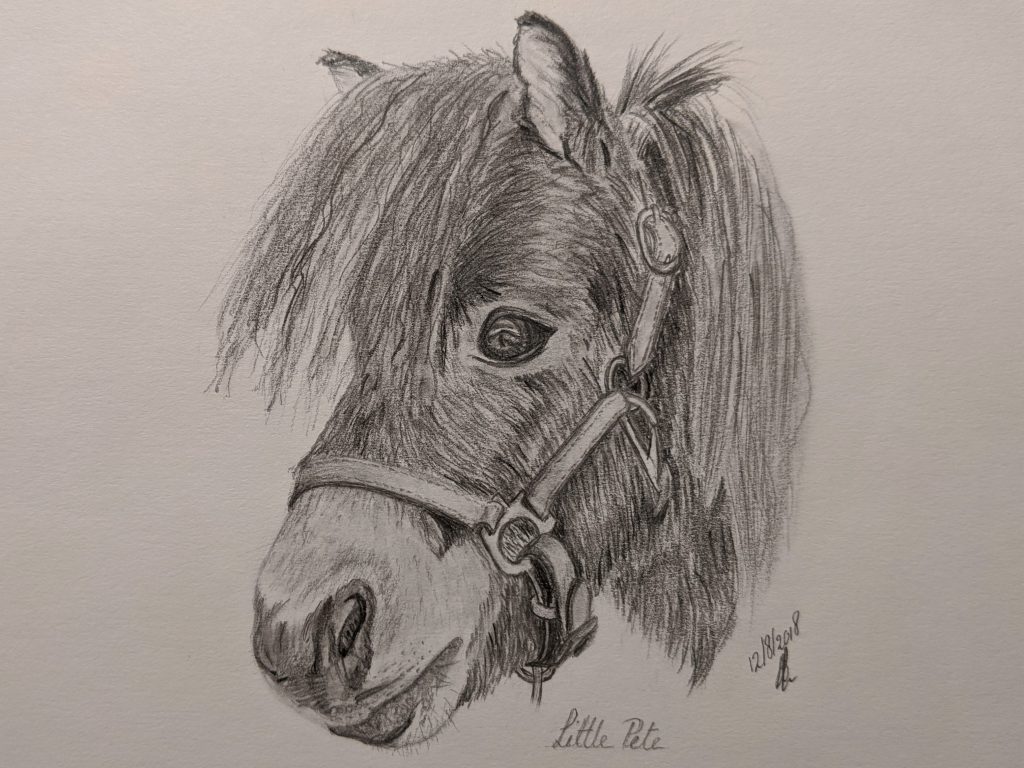 Early 2018 I started volunteering at Little Bit Therapeutic Riding Center. Here they teach horseback riding lessons adapted to the client's physical and/or mental abilities as well as provide therapy (physical, occupational or speech) on a horse. I loved it from the start. Being around the horses is therapeutic for everyone and seeing the clients smile and enjoy themselves is so worth it.
After a few months, I discovered they also had a group for Equine Assisted Learning (EAL) and started volunteering in that group. Until that moment I had not really met our mini horse Pete (he is 29.2 inches/74 cm high) up close and personal and little did I know what this tiny guy has to teach people.
Every session starts at the training center with Pete quite literally as the center of attention. While the people (sitting in a circle with Pete in the middle) do their human introductions, Pete is doing his own, trying to get some butt scratches, and looking for some shoelaces to untie in the meantime. When he gets a good scratch, he makes the most hilarious faces that make everyone smile if not laugh out loud.
After the introduction, we move on to a meditation. Pete knows the drill. His head goes down and he settles into stillness with us. It is awesome to see how a change of energy in the group influences Pete's energy. It's a perfect demonstration of connection trough energy and how our energy really matters. There is no judgement, nothing is personal, it is all about energy.
After that, the group goes to the arena and one horse will be set loose in the arena for observation. Sometimes that is Pete and then he shows everyone that size is only a word. He may be a mini horse, but he has a mighty attitude. He runs around the arena like he is the biggest stallion ever. He shows that limitations only exist in the mind; it is how all about what you believe and living it.
Pete is a popular choice to work with. His physical size makes him the perfect choice for people who are afraid of horses, but mostly because it just makes him look cute. But looks can be deceiving. Physically he may be small, but Pete lives big and is not afraid to show it. People working with him discover that they need to be really clear with him, because Pete has a mind of his own.
Let's pay attention to the lessons of this tiny horse. Remember that people (and animals) are so much more than the first, mostly physical, impression we have. And where it concerns ourselves; remember that it's not what others think you are, it is who you believe you are and living accordingly. What energy do you want to send out into the world? And maybe while doing that, make some funny faces to make others smile 😊.