Another makeover project I recently finished is this footstool. Unfortunately I didn't take a good before picture, because I couldn't wait to get started 🙂 . I only have some pictures of the underside of the stool (just in case I wouldn't know how to put it back together).
Well, I think it gives a pretty good idea of how ugly it was.
So, I started to dissect the footstool, until there was nothing more left than 4 legs, a piece of wood and some foam.
Then I had to put it back together. So, first I put some batting over the foam and stapled it to the underside of the wood. Then I covered it with some faux fur fabric.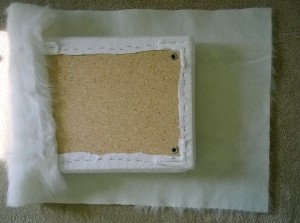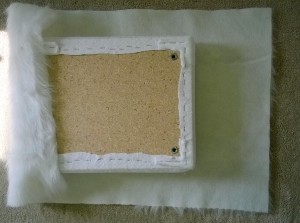 I painted the legs silver and this is the result.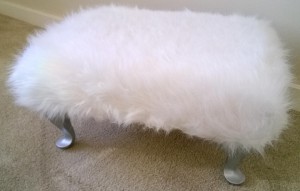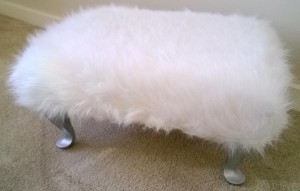 I was very pleased with the result and luckily Lisa as well (since it is for her room) 🙂